Sizzling Client Showcases From Both Sides of the Brain
From print and video to web sites, SEO, and social media, marketing is full of challenges. Big ones, little ones, fun ones and not-so-fun ones. When it comes to the challenge of business communications, Steve Powell is a solutions-driven creative and marketing veteran who delivers BIG IDEAS every day.
On-target. On-Time. On-Budget.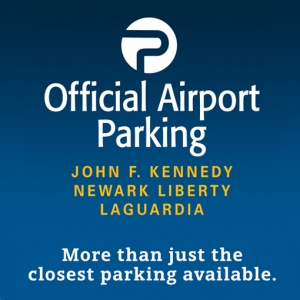 Port Authority of NY / NJ – Airport Parking Division
Parking at NY's metropolitan airports (LaGuardia, JFK International & Newark Liberty) represents annual revenues of over $260 million, but parking numbers showed signs of receding – and marketing hadn't been seriously addressed in years. ABM Parking Services, the parking management arm for The Port Authority of NY/NJ, took over responsibility for marketing and reached out to us shortly after for assistance building its program.
BUSINESS CHALLENGE: Parking numbers down due to attrition and the market's misconception that on-airport parking is much more expensive than third-party (off-airport) vendors.
MARKETING SOLUTION: Refreshed branding and targeted sales messages place on-airport parking at the top of parkers' minds.